Critical spine surgery is a type of surgery performed on the spine in order to correct problems with the vertebrae, discs, or nerves. This type of surgery is typically only performed when other methods, such as physical therapy, have failed to produce results. HLG Hospital is one of the leading providers of critical spine surgery, and our team of surgeons are some of the most experienced in the field. If you or a loved one is in essential need of spine surgery, we encourage you to contact us to schedule a consultation.
Spine Surgery of Patient Aged 49 Years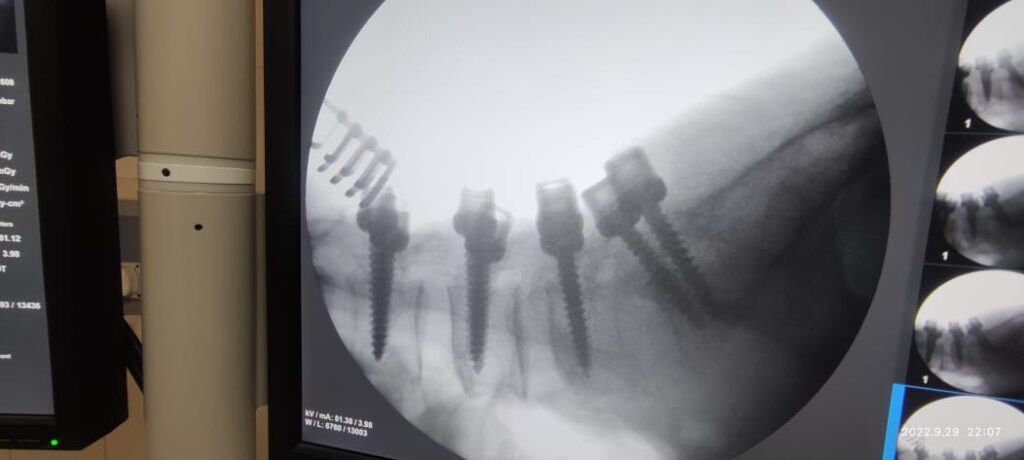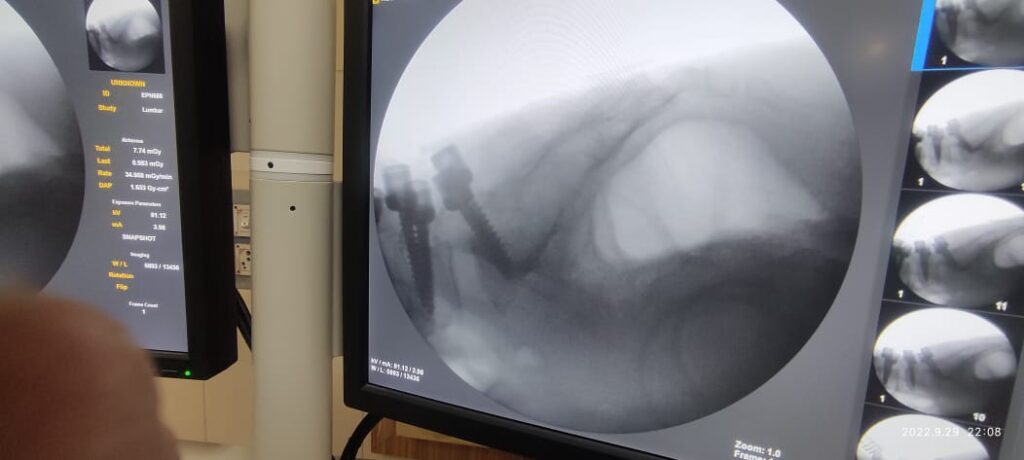 The patient aged 49 years female diagnosed with severe spinal stenosis with multiple disc prolapses and had radiating pain in both lower limbs which made it difficult for the patient to do normal daily activities. She could barely walk.
Spinal stabilization surgery with laminectomy and discectomy was done the results are lovely and the patient is in recovery mode to regain normal daily activities.
This surgery was done by renowned spine surgeon Dr Samiren Dey along with Dr Suman Chatterjee anaesthetist and the OT team of HLG Hospital.
If you are experiencing any problems with your spine, it is important to see a spine specialist as soon as possible. By making an appointment with a spine specialist, you will be able to get the treatment you need to relieve any pain or discomfort you may be experiencing.