International Women's Day is celebrated on March 8 every year to recognize women's social, economic, cultural, and political achievements. It is also a day to raise awareness of gender inequality and promote women's rights.
Health Check-up Offer at a glance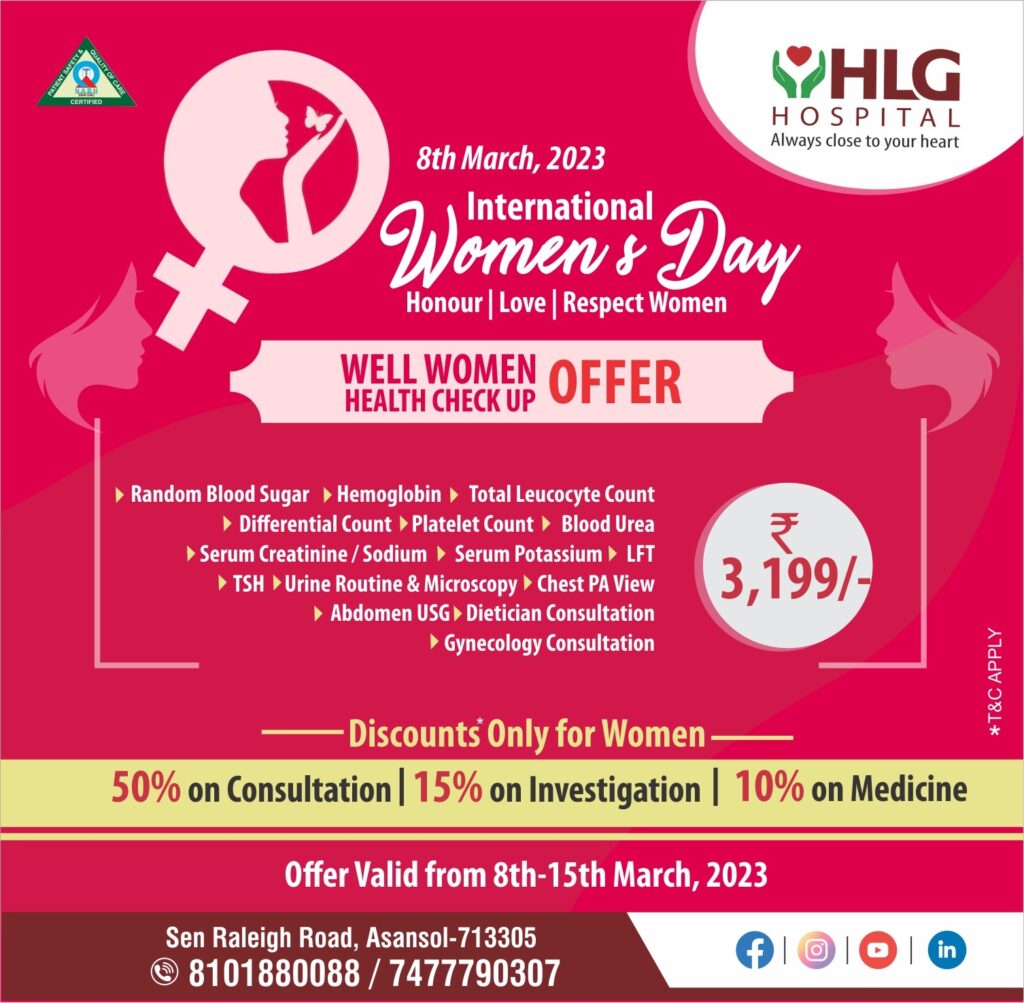 On this International Women's Day, we want to emphasize the importance of women's health and wellness. Women's health is crucial not only for their well-being but also for their families and communities. Unfortunately, women's health is often neglected, and many women do not receive the healthcare they need.
HLG Hospital is committed to promoting women's health and providing quality healthcare services to women. Our team of healthcare professionals is dedicated to ensuring that women receive the care and attention they deserve. We offer a range of women's health services, including gynaecology, obstetrics, and reproductive health services.
In addition to providing healthcare services, we also encourage women to prioritize their health and take proactive steps to stay healthy. This includes eating a healthy diet, exercising regularly, getting enough sleep, and reducing stress. We believe that a healthy lifestyle is essential for women's overall well-being.
This International Women's Day, let us pledge to prioritize women's health and wellness. Let us support and empower women to take charge of their health and make their health a priority. Let us stay healthy and fit with HLG Hospitals' health check-up offers for women. Remember, when women are healthy, families and communities thrive. Stay healthy, stay fit, and celebrate the power of women!